Holiday Tasting Event - Thanksgiving Weekend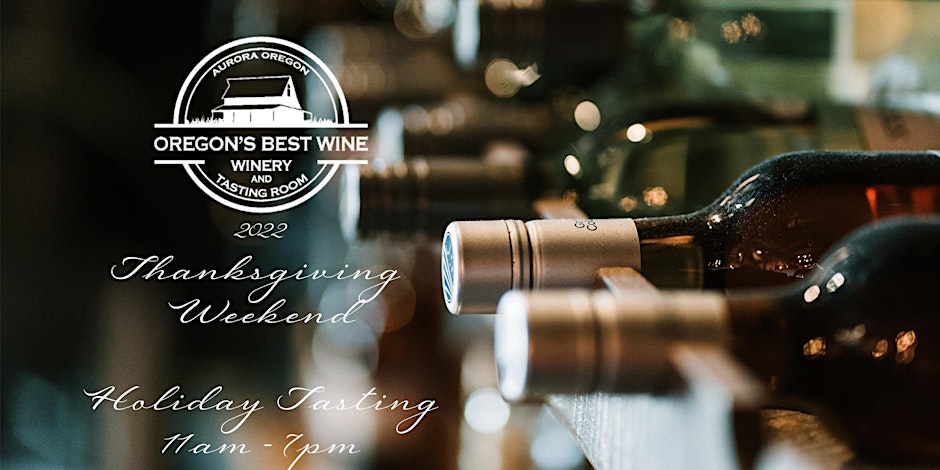 Friday, November 25th - Saturday, November 26th - Sunday, November 27th
Oregon's Best Winery Tasting Room
26444 NE Butteville Rd, Aurora, OR 97002
Join us in beautiful Oregon wine country for a weekend to remember! Oregon's Best Winery and Tasting Room will be hosting extended hours and pours. Relax and unwind from the holiday with serene views and local comforts.
From our vines to your glass, you can taste the care our award-winning winemaker, Alberto Alcazar, puts into each step of the wine making process. We invite you to stop in and experience why we are so passionate about wine here at Oregon's Best Wine.
Registration is not needed. Walk-Ins are welcome as space allows - capacity varies. Reservations are also welcome, please contact 503-678-1688 for availability.
Tastings are $20 per person. For large parties (10 or more) or special requests, please contact us directly at 503-678-1688.